The East Coast Home of the Summer Pro League
Who's next to be discovered?: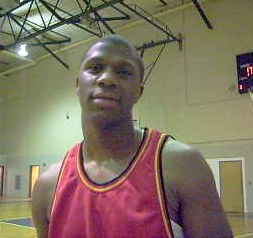 Most frequently asked question: How do I get to be a part of the Premiere Select Tour team? Step 1 (video1): try to reach all-star staus; Step 2 (video2): be ready; Step 3 (video3): play hard.
Team: Manchester Millrats (of the PBL)
RING THE ALARM!!! The champs are in town. After winning the championship in their inaugural season in the Premiere Exposure/Education Summer Pro League, like a true champion, the Millrats intend on defending their crown. Led by a quality ownership group and arguably one of the top minor league general managers in the US in Ian McCarthy, the Millrats seek to show why they are a force to be reckoned with now.
Once considered an absymal market for minor league sports due to the high success of other pro teams and top universities, in less than 5 years, Ian McCarthy has nearly single-handedly changed the landscape of minor league basketball in New England. After beginning in Boston, then Cape Cod, and now having a strong home in Manchester, he with his ownership team consistently leads the way to providing a competitive outlet for top level pros and gaining national recognition along the way.
The long revered USBL gone, once former top CBA teams since moved on, Ian McCarthy and the ownership group are now seeing major players/ownership groups follow in their path. All the while, he continues to find top talent and with the determination of a bull fighter cut down opposition hoping to stop a championship run.
This was never clearer than when he entered the Premiere League last year with one clear objective, a championship. Learning from other previous close losses, the Millrats were able to hold off a fierce fourth quarter rally by a very game and focused team Renegades to eventually win their 1st championship. When the Millrats are in action, the team will be eyeing an opportunity to claim another championship and reaffirm their top spot. more
Expansion Season:
Premiere Select Tour: Premiere Sports, LLC will co-sponsor 5 - 7 All-stars to play 4 - 6 games in Europe during Labor Day week. more
All-star MVP: The 2009 Premiere Exposure/Education Summer Pro League All-star MVP will receive direct entry (no fee) to a Premiere Sports, LLC event in the fall. more
Finals MVP: The 2009 Premiere Exposure/Education Summer Pro League Finals MVP will receive direct entry (no fee) to a Premiere Sports, LLC event in the fall. more
It is officially Game Time! Are you ready?
Team registration ($210 deposit) is necessary and the balance or total is due before the team's first game.
Note: Online registration and pre-registration concludes on July 1, 2009.
The league will comprise of 24 (maximum) teams with 10-man rosters.
Veteran's registration is available to the players who have competed in at least 4 Premiere Sports, LLC events, i.e. the Premiere League or Premiere camps (European or US).
For more information, please contact us.
Premiere Alum, Teams, Education, Player photos, Highlights, Player Arrivals, Player Departures, Coaching, Gymnasium, Registration, 2008 Stats, Quotes.